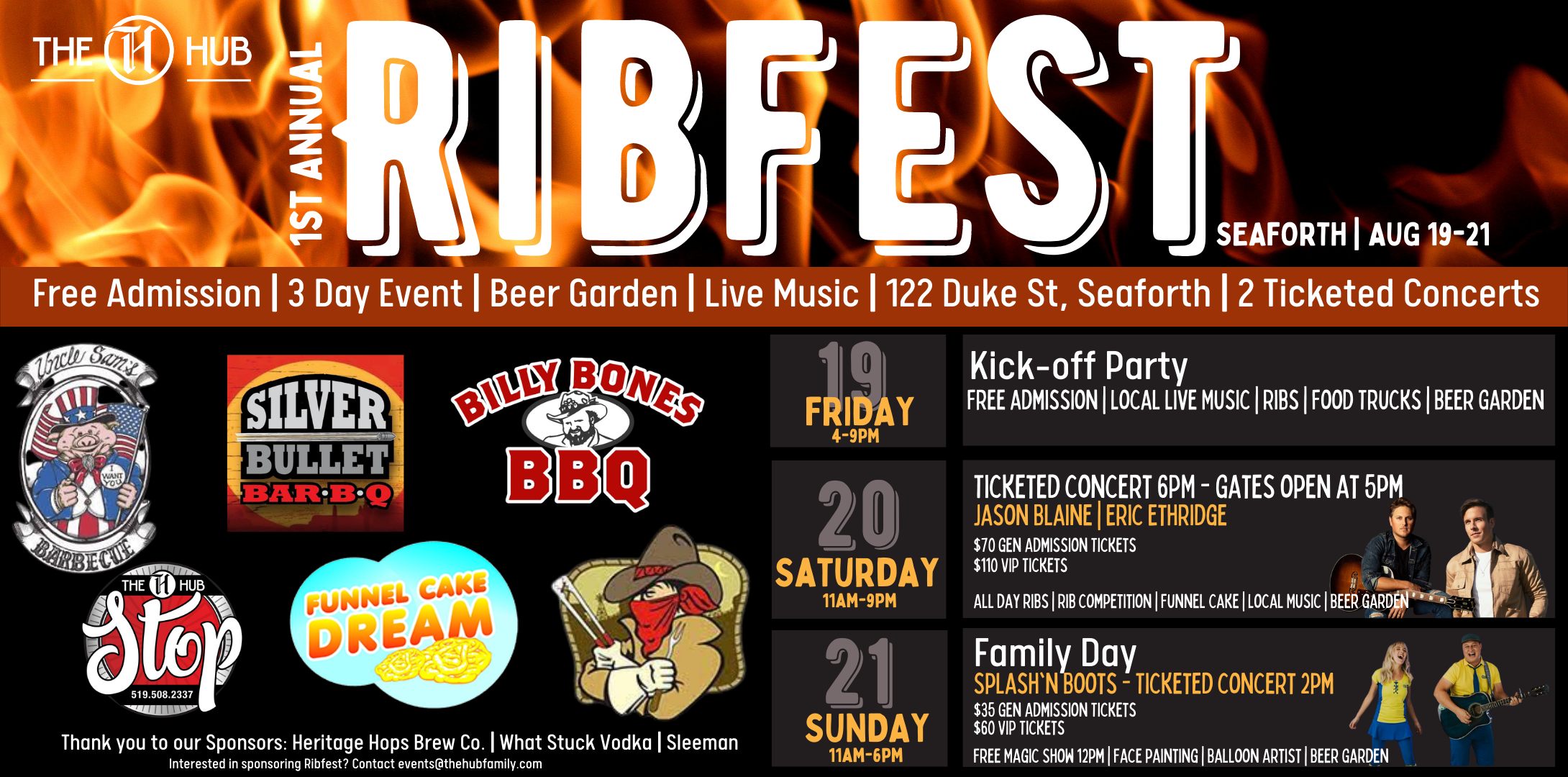 Join us for a weekend all about ribs, live music, local craft beer and family. We're excited to announce everything we have planned for our outdoor event taking place the August 19th to 21st weekend at The Seaforth Community Centre.
Friday August 19th kicks off at 4pm with free admission featuring live music, ribbers, food trucks and local craft beer.
Saturday August 20th we are so excited to invite Country stars Jason Blaine and Eric Ethridge to our main stage with gates opening at 5pm. (tickets available here
–>
tinyurl.com/seaforthribfestconcert
) Choose from general admission or our VIP experience. Before these guys hit the stage we are offering a full day of ribs featuring our local celebrity judges for the competition, live music (featuring Stratford Country recording artist James Downham at 11:15am), funnel cakes and cold brews from our bar!
Sunday August 21st is all about family with a magic show to entertain all ages, face painting, a very talented balloon artist and finally with Splash'N Boots taking over the stage at 2PM for a concert the littles will not soon forget ( tickets available here —>
tinyurl.com/ribfestsplashnboots
This is a weekend you won't want to miss!! Mark your calendars, clear this weekend of any plans and gather the crew for the 1st annual Seaforth Ribfest!!!
Shout out to our amazing sponsors who have helped make this event possible!! Heritage Hops Brew Co, Sleeman, Socialite and What Stuck Vodka.